Melissa Tetreault



Allow me to introduce myself, I am a full time Realtor with 3 children and in our down time as a family we love camping, taking homeschool road trips and playing on our boat on Lake Coeur d'Alene. My husband has the harder job of the two of us with keeping our household in order and homeschooling our youngest 2 children allowing me the flexibility to move quickly for my clients when a home that meets their needs comes on the market.
Prior to my career as a real estate agent I was a real estate investor. I initially became a licensed agent for our own investment purposes but quickly realized I had found a career that I was deeply passionate about and that I had the ability to help others in the process of selling and buying their home in a way that our local industry is greatly lacking. For most people their home is their largest asset and this is not a detail that I overlook. Whether you are selling or buying a house that is $250,000 or $3 million dollars we will provide you with the excellent customer service that you deserve and walk you through the home selling and buying processes making sure that you understand the steps that are necessary to reach your desired goals. Our assistants are here to support us behind the scenes and with extensive marketing to help us sell your home for top dollar and find potential listings that are not yet on the market. As your Realtor we will always be your point of contact, never an assistant!
In 2020 I closed 52 transactions as a single agent! Halfway through the year I began to realize that I needed to form a team of trusted real estate agents to continue to provide the best level of customer service for our clients. We currently have a team of 4 amazing agents and 2 assistants to provide our client base with consistent care and flexibility for scheduling showings. With agents licensed in both Idaho and Washington we are able to assist you with a move from one state to another or simply answer any questions you may have in your process of elimination as you determine which community you might prefer to live within.
Both myself and my team members share the privilege of being licensed with Professional Realty Services, a locally owned brokerage that currently operates in over 150 markets throughout North America. We have been ranked as one of the "Fastest Growing Private Real Estate Companies in America 5 times in the last 16 years".
The home buying process can feel a bit more daunting when you are relocating from out of the area but with the right fit it should not be any harder than if you were moving to the other side of town! Many of my clients live out of the area with some coming from as far away as New Jersey and Florida and it has become second nature for me to give virtual home tours. As someone that once bought a home sight unseen only to be greeted with a few unexpected surprises I pride myself on my ability to be your eyes, ears and sometimes nose to insure that you are still in the honeymoon phase the first time you set eyes on your new home!
While we are searching for your perfect home rest assured I will be standing by with constant understanding, patience and consideration to your specific desires and budget. I love what I do and take pride in helping you make an educated decision, keeping you informed and assisted through out the entire process. Buying or selling a home can be one of the biggest decisions you will make and I would love to assist you in this process to ensure you get the best experience possible.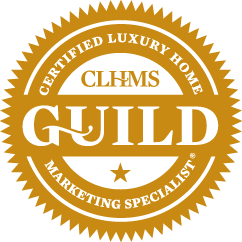 Melissa Tetreault
Licensed Realtor
Real Estate Done Right
4407 N Division St